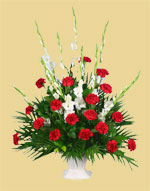 Ask Yourself, If My Death Occurred Tomorrow:


1. Who would my funeral be arranged by?
2. Where is the money to pay for my funeral?
3. What kind of service would I like?
4. How much would the funeral cost?
5. What would I regret the most regarding the funeral arrangement?


Additional Services: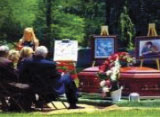 At

Genesis Funeral Home

, you will only be charged for services and merchandise you request. We encourage families to compare prices. We pride ourselves on being able to meet the needs of all the families we serve. If you would like assistance in planning a service, or if you would just like to discuss some ideas, please don't hesitate to contact us.



Genesis Funeral Home

offers a variety of services such as Traditional Services as well as all forms of Cremation Services. We also offer shipping nationwide and to international countries. We provide the highest level of service at roughly half the cost of other funeral homes. That's why our motto is: "We strive for quality service that will give you a service of quality".



Direct Cremation:

When a family chooses to have no ceremony or visitation, a direct cremation is an option.



Cremation with Viewing:

This service includes visitation or viewing of a families loved one followed by a cremation service.



Memorial Service:

This is a service without the deceased present. A visitation, burial or cremation may or may not have preceded the memorial service.



Traditional Burial:

This type of funeral includes a visitation and formal funeral ceremony, followed by burial at the cemetery.



Direct Burial:

Arrangements are made to inter the deceased in a cemetery without having any ceremony or visitation.



Traditional Cremation:

This service is similar to traditional burial. Following the funeral, the deceased is transferred to the crematory instead of the procession going to the cemetery.



Shipping of Human Remains:

This Service provides families the option of sending their loved one home to their designated state or country it may include if the family so desires a visitation and funeral service prior to the shipping of the deceased.

These are just a few of the many services we offer.